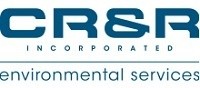 Now Hiring Class B Drivers In The Anaheim, CA Area!
Overview

Job Pay: $20.25 Per Hour
SKILLS REQUIRED (MINIMUM): 2 years previous full time commercial driving with a class A/B license experience. ability to speak, write & understand English. Clean MVR. Good physical agility with the ability to lift up 50lbs repetitively. Experience in hauling 50k lb. loads. Ability to utilize local highway maps. able to follow detailed instructions.

PREFERRED EXPERIENCE/SKILLS: Refuse industry experience is preferred.
Excellent Benefits! Under $200/month for the entire family.
This truck driving job posted by the American Driver Network
CR&R Environmental Services
CR&R Environmental Services
714-890-6300
In 1963, Clifford Ronnenberg bought a small waste management company with big ideas for the future.
He quickly realized that the collection and disposal of garbage was not only a necessary job, but an important responsibility he had in his community. This responsibility spurred Mr. Ronnenberg to try his hand at making a difference in his town through new and exciting environmental initiatives. Over the years, CR&R has researched, developed and introduced some of the most cutting edge technologies and services in the industry Ideas that are designed to make life easier, cleaner and safer for our communities while dramatically improving our ability to recycle and recover materials that were originally destined for the landfill.
Our leading-edge initiatives over the years include: opening what was to become the largest public recycling buy-back facility in Orange County; extending that concept to retail buyback outlets at grocery stores; introducing an innovative three-can curbside recycling program that revolutionized the ability to easily recycle at home — and then improving on that idea with material recovery technology that automatically separates recyclables from trash; developing and installing California's first bio-filter to minimize odors from our solid waste recycling plant; converting our trash collecting fleet to clean-burning natural gas; opening a state-of-the-art materials recovery center that saves 1,000 tons of used construction materials from the landfill each day; and constructing what will soon be one of the largest and most technologically advanced Anaerobic Digester that will convert our Organic Waste Materials into the cleanest burning fuel in California,.
We're proud of our more than 50 years of innovation, impeccable service to our communities, and commitment to our environment. Even after five decades, we're just getting started.
CR&R Environmental Services's Hiring Area
Benefits
Health Insurance
Vision Insurance
Dental Insurance
Retirement Plan
Direct Deposit
Home Weekends
---